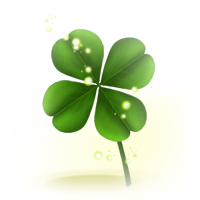 Until the 03/28/2013 06:00, the Lottery is back to give you plenty of fun goodies!
Until the 03/28/2013 06:00, the Lottery is back to give you plenty of fun goodies!
Here are the various ways of gathering tickets :
Buy as many tickets as you want (the price triples with every purchase)
Use your passes: 1 pass used =3 free tickets for the next draw (excluding the purchases of horses, Black Pearls and diamonds).
Have your friends give you free tickets! (maximum 5 tickets per draw).
Of course the more tickets you have, the more gifts you win!
If you are very lucky you could even get one of the 4 Top gifts: a pack of 3 passes, 200,000 equus, a Nyx Pack or Lips The Wind Divine horse !
You can also win Clovers in each Lottery draw.
Clovers allow you to get gifts in the Clover store, the more Clovers you exchange the bigger the gift!
Each time you exchange Clovers for an item, the number of Clovers you need to get that item once more triples.
Also be ready for a special offer during the Lottery that'll give you Clovers for each Horn of Plenty you open!
Please note that you can only win the 4 top gifts once during the whole Lottery, you can't get Lips twice for instance.
To know when the next draw is coming up, check the Lottery page.
The Lottery is also hiding a surprise from the Netherlands for some of the lucky winners!
Ad blocker interference detected!
Wikia is a free-to-use site that makes money from advertising. We have a modified experience for viewers using ad blockers

Wikia is not accessible if you've made further modifications. Remove the custom ad blocker rule(s) and the page will load as expected.