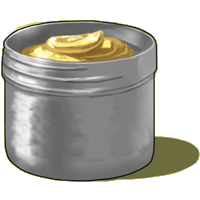 Often abbreviated as ToG. The grease shines and protects your horses' hooves.
Bonus it gives your horse:

It can be found while feeding, training, or missions. It wears off after a few agings. Entering competitions while your horse has a ToG may improve their results, thanks to the bonuses.
The best ways to find a ToG are to train it half an hour at an time, or do missions. If your horse has a Croesus' Fortune , the chances of finding a ToG for that horse will double!
Ad blocker interference detected!
Wikia is a free-to-use site that makes money from advertising. We have a modified experience for viewers using ad blockers

Wikia is not accessible if you've made further modifications. Remove the custom ad blocker rule(s) and the page will load as expected.