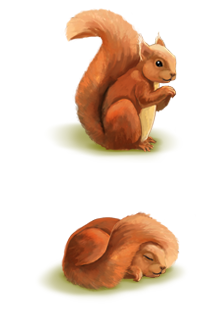 Companions are no longer available in stores.

The squirrel is a companion for your horses. When they play together, it'll give you all kinds of advantages:


Dressage bonus: +2

Until 18 months: A gain in Genetic Potential for each hour of play

From 20 months until 25 years old: Earning per hour of play: 0.12 skills (limited to 60 per horse)
Like other companions, the Squirrel is now available only in Sales, already on a horse.
Ad blocker interference detected!
Wikia is a free-to-use site that makes money from advertising. We have a modified experience for viewers using ad blockers

Wikia is not accessible if you've made further modifications. Remove the custom ad blocker rule(s) and the page will load as expected.