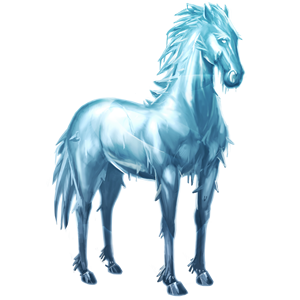 Snow is a divine horse that is part of the Water divines.
He is built for competition. Each Snow has his name written in a color that characterizes his specialty.
Blue indicates a specialist in cross-country.
Red is for show jumping specialists.
Green designates trotters.
Purple is for horses specializing in gallop.
Orange indicates a barrel-racing expert.
White indicates expertise in dressage.
Snow cannot be bought in the Direct or Reserved Sales. He can only be won through promotions.
This horse cannot be sold.
Ad blocker interference detected!
Wikia is a free-to-use site that makes money from advertising. We have a modified experience for viewers using ad blockers

Wikia is not accessible if you've made further modifications. Remove the custom ad blocker rule(s) and the page will load as expected.