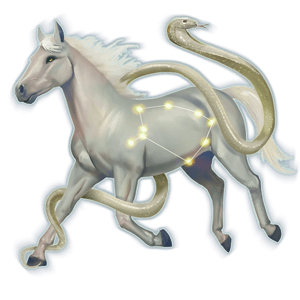 Serpentarius is one of the horses of the Zodiac.
When he wins his very first competition, Serpentarius offers you 1 x Special 5th Element that allows you to customize a horse with the 5th Element coat of your choice.
You will receive Serpentarius when you have bred all the other divine horses of the Zodiac. You cannot breed more than one of Serpentarius.
This horse cannot be sold.
Ad blocker interference detected!
Wikia is a free-to-use site that makes money from advertising. We have a modified experience for viewers using ad blockers

Wikia is not accessible if you've made further modifications. Remove the custom ad blocker rule(s) and the page will load as expected.