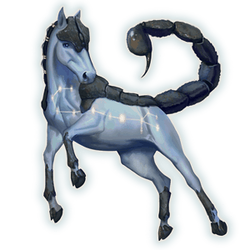 Scorpio is an astrological horse. He can breed with Cancer to produce the foal Leo. A second breeding with Cancer will result with Capricorn.
If you are born under this sign, Scorpio offers one 5th Element every year on the day of your birthday.
By bringing together the 12 astrological horses, you will get the horse Serpentarius. This Horse can not be sold.