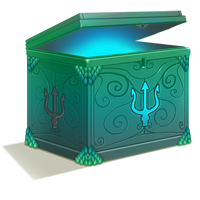 During each storm, Poseidon sheds some scales that are preciously kept to make magical saddlery items. These saddlery items offer a great amount of Poseidon's power to the horses bearing them. Your horse will wear tack that offers the same performances in Classical or Western competitions.
Horses that have this pack will also receive a +6 bonus in all of their skills. To be able to use this pack, your horse must be over 3 years old.
Comes with:
Poseidon's Horseshoes and Poseidon's Scale were once items in the pack but they were removed.
Ad blocker interference detected!
Wikia is a free-to-use site that makes money from advertising. We have a modified experience for viewers using ad blockers

Wikia is not accessible if you've made further modifications. Remove the custom ad blocker rule(s) and the page will load as expected.