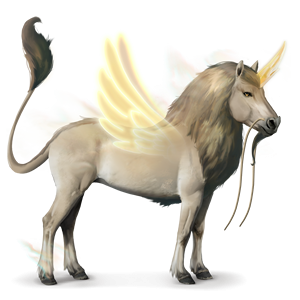 Pixiu (貔貅) is a winged unicorn that is part of the Chinese divine horses group
Occasionally, when he wakes up, he can trigger the following bonus: 20 Equus extra for each mission completed between the time when the bonus is triggered and the next daily update
Any other day, Pixiu receives skill points you can spend whichever way you like.
Game: 20 extra Equus for each lesson completed the same day as when the bonus is triggered
VIP: cover unicorns 6 months after they give birth instead of 10 months
This horse cannot be sold.
Ad blocker interference detected!
Wikia is a free-to-use site that makes money from advertising. We have a modified experience for viewers using ad blockers

Wikia is not accessible if you've made further modifications. Remove the custom ad blocker rule(s) and the page will load as expected.