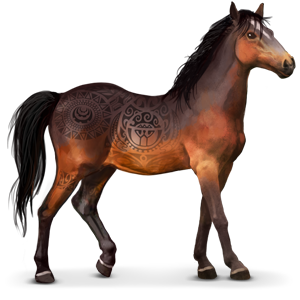 Wild horses are extremely rare and need to be tamed from birth before they can be properly trained.This can be a long and difficult process, but when you're done they reward you with a ton of diamonds up until 80 years old!
If you're one of the quickest to tame a wild horse breed, the horse will have a high genetic potential and the chance to be numbered.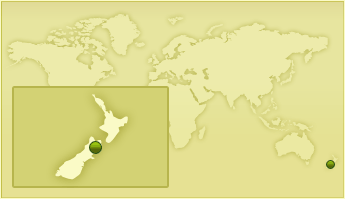 More about the BreedEdit
Kaimanawa horses are a population of feral horses in New Zealand that are descended from domestic horses released in the 19th and 20th centuries. They are known for their hardiness and quiet temperament. The New Zealand government strictly controls the population to protect the habitat in which they live, which includes several endangered species of plants. The varying heritage gives the breed a wide range of heights, body patterns and colours. They are usually well-muscled, sure-footed and tough.
Horses were first reported in the Kaimanawa Range in 1876, although the first horses had been brought into New Zealand in 1814. The feral herds grew as horses escaped and were released from sheep stations and cavalry bases. Members of the herd were recaptured by locals for use as riding horses, as well as being caught for their meat, hair and hides. The herd declined as large scale farming and forestry operations encroached on their ranges, and only around 174 horses were known to exist by 1979. The Kaimanawa herd was protected by the New Zealand government in 1981, and there were 1,576 horses in the herd by 1994. A small, mostly unmanaged population also exists on the Aupouri Peninsula at the northern tip of the North Island. Roundups have been carried out annually since 1993 to manage the size of the herd, removing around 2,800 horses altogether. The Kaimanawa population is listed as a herd of special genetic value by the United Nations' Food and Agricultural Organization, and several studies have been conducted on the herd dynamics and habits of the breed.
From Wikipedia's Article on the Kaimanawa horse.
Ad blocker interference detected!
Wikia is a free-to-use site that makes money from advertising. We have a modified experience for viewers using ad blockers

Wikia is not accessible if you've made further modifications. Remove the custom ad blocker rule(s) and the page will load as expected.