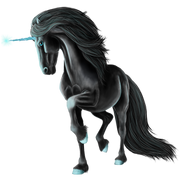 Reason: A player doesn't get their own wikia page
Hi. I'm jaqcklyn101 from both International and US Howrse. I am more active on the US server, though.
I like dogs, horses, polar bears, pandas, oreos, and eevees!
About Me:
Edit
I'm practically a mini-mod. I know TONS of stuff about horse, and love to affer advice about any questions you have about Howrse.
Ad blocker interference detected!
Wikia is a free-to-use site that makes money from advertising. We have a modified experience for viewers using ad blockers

Wikia is not accessible if you've made further modifications. Remove the custom ad blocker rule(s) and the page will load as expected.