Welcome to the Howrse Wiki
This wiki will help you understand the online horse game Howrse and will offer you lots of help to make your breeding farm and Equestrian Center bigger and prosper!
With a new team of members from Howrse, we are publishing all new pages starting with divines and various pages! Be sure to visit regularly!
~it is recommended to read the Rules before editing or adding a page~
~This is not the original Howrse team but other players that like howrse can help edit pages~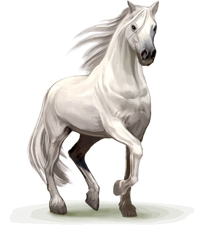 About Howrse
Howrse is a Horse/Pony Simulation game created on 8th September 2005 by Vincenth Guth and Olivier Issaly. It was originally a French game, called Equideow , but has rapidly expanded into the international community. The browser game is based on the horses, horse reproduction, and business simulation i.e Equestrian Center.
Promo/Events
Gather gifts, keys and overcome challenges to get a chance at Opal!

Until the 01/05/2014 05:00, take…

Read more >

Meander across time and history to discover the achievements of humanity!

Please welcome the Time Tr…

Read more >

Until the 11/17/2013 05:00, the Lottery is back to give you plenty of fun goodies!

Here are the vari…

Read more >
Servers
Question of the month   (Older Polls)
Note: Features in some polls may never be added to the game
~if you have any poll ideas feel free to say them here~
How would you rate howrse?
Some People You Can Contact on This Wiki for Help
Admins
We are not part of the Howrse Staff. We are simply members of the site.
If you want to become a mod, you can apply here .