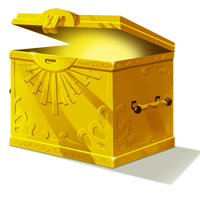 Harmony offers you every personalization item you need to give your horse a unique personality in the game.
Along with this pack comes a unique advantage: you can change your horse's landscape as many times as you like for free with an unlimited Helios' Ray, included in the pack.
Only horses older than 18 months and compatible with the Helios' Ray can use the Harmony Pack.
Contents include:
The Harmony Pack used to include the Horn of Gold but was removed.
This item costs 2 passes in the Black Market.
Ad blocker interference detected!
Wikia is a free-to-use site that makes money from advertising. We have a modified experience for viewers using ad blockers

Wikia is not accessible if you've made further modifications. Remove the custom ad blocker rule(s) and the page will load as expected.