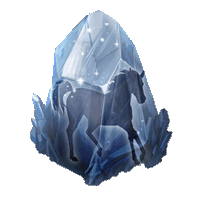 With the Gaïa Foal, you can get a new foal of the type (horse or pony), breed and gender of your choice. You also get 20 aging points that you may use as you see fit.
This foal is born a foundation horse. Its parents are Gaia and Ouranos, the Mother and Father of all foundation horses.
This item is only available to players with less than 30 days of seniority. The cost is 1 pass but once you pass 30 days, the item will no longer be available to you.
Ad blocker interference detected!
Wikia is a free-to-use site that makes money from advertising. We have a modified experience for viewers using ad blockers

Wikia is not accessible if you've made further modifications. Remove the custom ad blocker rule(s) and the page will load as expected.