Coats and Colors:Edit
| Coat Colors | Percent |
| --- | --- |
| Black | 100% |
Skill info:Edit
| Skill | Percent |
| --- | --- |
| Stamina | 70% |
| Speed  | 66% |
| Dressage | 90% |
| Galloping  | 42% |
| Trotting | 62% |
| Jumping | 20% |
Servers Found on:Edit
Other Game Info:Edit
There are a lot of conflicting opinions about the Friesian graphic, it retains much of the old look which players did not like.
Friesians are one of the most popular breeds on Howrse, because they are great at Dressage which is important in nearly every aspect of the game.
Real Info:
Edit
Friesians are quite beautiful, with the hair on the hocks and long mane. The tail is also wavy and long. They hold a very elegant look which adds to why the dressage on the horses is so high.They are often expensive to buy.
Old Versions
Edit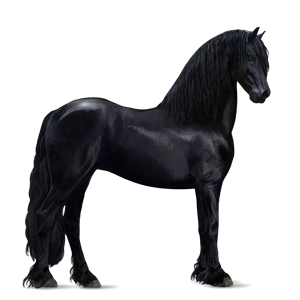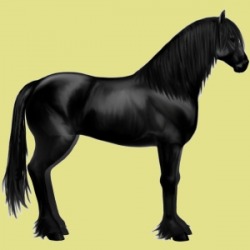 Ad blocker interference detected!
Wikia is a free-to-use site that makes money from advertising. We have a modified experience for viewers using ad blockers

Wikia is not accessible if you've made further modifications. Remove the custom ad blocker rule(s) and the page will load as expected.