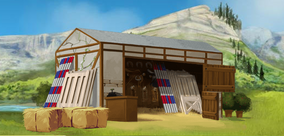 In the Equestrian Center Store (EC Store), you will find everything you need for managing your Equestrian Centre.
Equus is the only currency used to purchase items in the EC Store. To spend diamonds and passes on more lavish items, visit the Secret Market.
*the EC store is now merged with the store.
Agriculture
Edit
Competitions
Edit