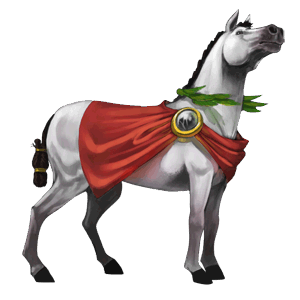 Caesar is a wandering horse that went from player to player offering a gift.
Challenge: Open 25 Horns of Plenty
Tip: This is the standard rate for winning a divine from Howrse. You'll get a free HoP from Lucy so do that first, Ceaser will give you back 3 passes. Do this challenge last (except your last log-on) in case you can't complete one of the others. You may want to wait until the HoP event, probably this weekend.
Prize: 30 diamonds
Ad blocker interference detected!
Wikia is a free-to-use site that makes money from advertising. We have a modified experience for viewers using ad blockers

Wikia is not accessible if you've made further modifications. Remove the custom ad blocker rule(s) and the page will load as expected.