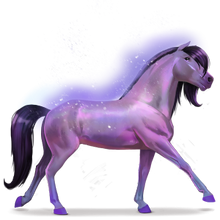 Brave Purple is a divine horse that is part of the Horses of the Rainbow.
He gives you one diamond every Sunday (after the daily update), provided you logged in at least once over the previous 3 days.
VIP: Energy consumption when your horses perform missions on Sundays is cut on half.
This horse cannot be sold.