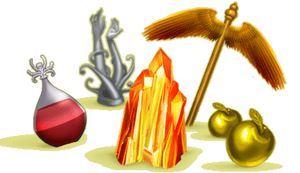 The Black Market is where you can find items that may give your horse special bonuses, more customization, and the ability to greatly improve its offspring.
It is represented by the icon of a black canvas tent, with text in blue, and can be found under "Trade". The items in the Black Market can only be purchased with passes or diamonds.
Performance
Edit
Customization
Edit
Reproduction
Edit
Exclusive
Edit
Exclusively reserved to players with less than 30 days of seniority.
Items from Promotions
Edit
Pegasus/VIP Accounts
Edit